Say goodbye to the frustrating "one size fits all" approach to hair care! Let's face it, what works for others may not work for you. Even with the perfect hair product, changes in weather, age, and diet can leave you with less-than-stellar hair days. But fear not! You can take control of your hair care regimen, starting with the all-important first step: choosing the right shampoo.
The hair care market is flooded with shampoos catering to different hair types, but finding the right fit for you is essential. No more settling for mediocre hair days! Embrace your unique hair needs and discover the perfect shampoo that brings out the best in your locks.
We get it, the search for the perfect shampoo can be overwhelming. But don't worry, we're here to help you navigate the endless options and find the one that suits your hair type best. So say goodbye to bad hair days and hello to a world of luscious locks!
Guide to find the best shampoo for different hair types:
Step up your hair game with the ultimate multitasker – shampoo! It's no secret that shampoos are essential cleaning products that rid your scalp of dirt and excess oil. But did you know that modern shampoos have evolved into so much more?
Say goodbye to lackluster locks and hello to a healthy mane with shampoos that not only cleanse but also nourish your hair follicles and scalp with minerals and natural oils. With their advanced formulations, shampoos have become the ultimate hair care multitaskers!
But with so many options available, finding the right shampoo for your hair type can be a daunting task. Don't fret! We're here to help you kickstart your hair care journey by choosing the best shampoo that caters to your unique hair needs. Get ready to flaunt your luscious locks with confidence and shine!
Start with the base - Scalp:
Healthy roots! Your hair's essential nutrients and oils come from the scalp, but when it's clogged with dirt and excess oil, it can lead to a variety of scalp-related problems, such as hair fall, dandruff, itchiness, red bumps, and more.
Scalp conditions can fall into one of four categories, and you may experience one or a combination of them. But fear not, the key to combating these issues lies in nourishing your roots with the right hair care products.
Don't let scalp problems weigh you down! Start by addressing the root cause of your hair concerns and invest in hair care products that work to nourish and revitalize your scalp. With healthy roots, you can say goodbye to bad hair days and hello to a confident, beautiful you!
If you're one of the lucky ones with a normal scalp, count your blessings! Achieving healthy, luscious locks is a breeze for you. 
All you need is a gentle, sulfate-free shampoo that leaves your hair tangle-free, soft, and easy to manage.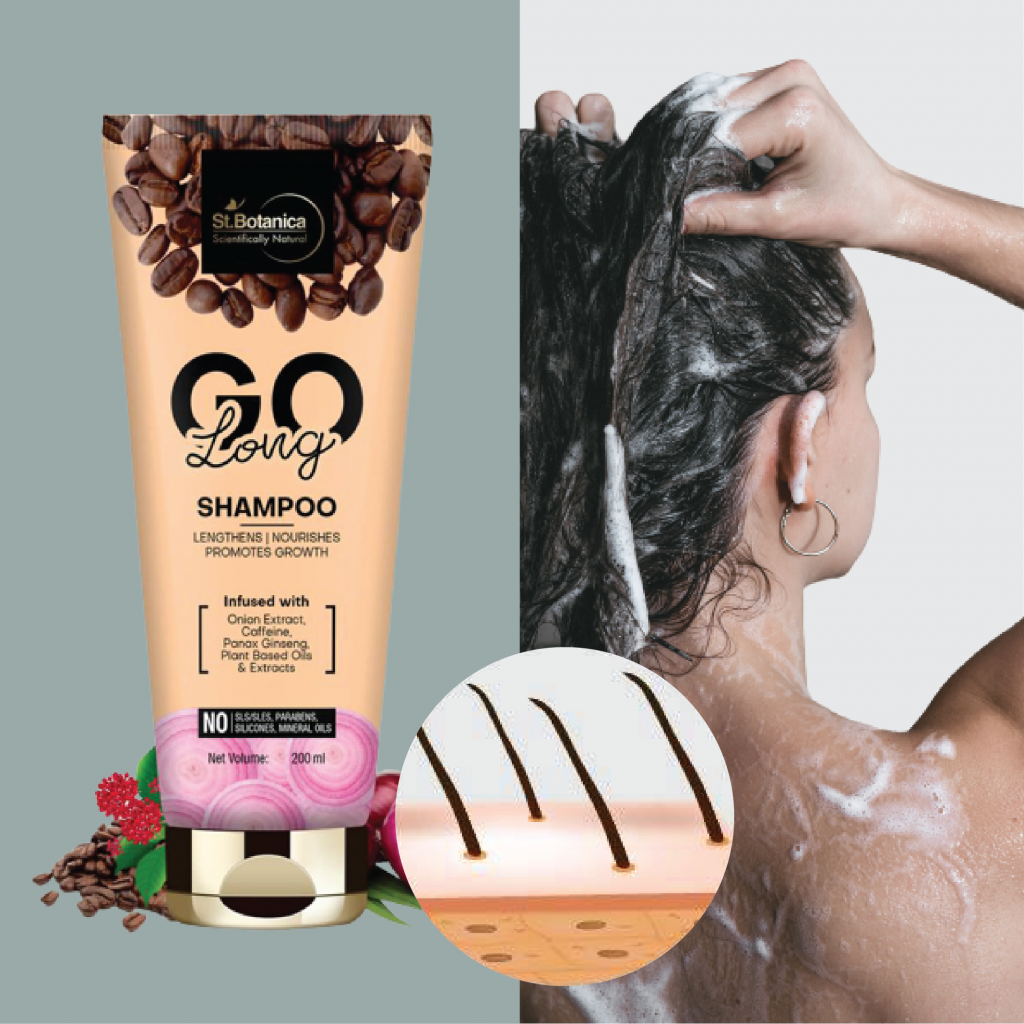 St.Botanica GO Long Onion Hair Shampoo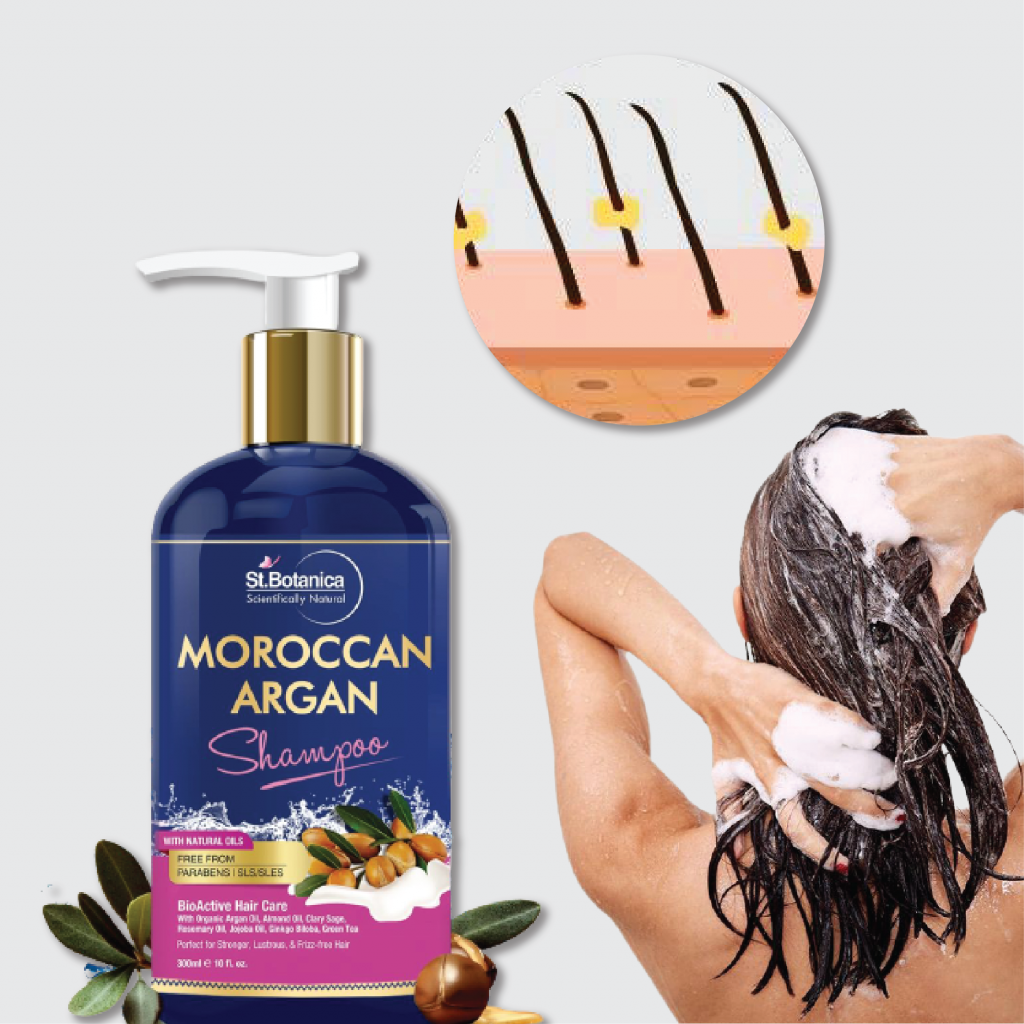 St.Botanica Moroccan Argan Hair Shampoo
When it comes to battling a dry, itchy scalp, nothing beats the power of nature. Look for hair care products that harness the nourishing properties of natural oils and ingredients to help moisturize and soothe your scalp.
Gentle, natural shampoos enriched with nourishing oils like argan, coconut, or jojoba can help replenish and restore your hair's natural moisture balance. These oils penetrate deep into your scalp, delivering intense hydration and nourishment, without any harsh chemicals or sulfates.
Do you find yourself washing your hair frequently, only to have your scalp turn greasy within a few hours or days? If so, you likely fall into the category of those with an oily scalp. Unfortunately, excess oil production can lead to buildup and make your scalp prone to a variety of hair problems.
When it comes to choosing a shampoo for oily scalp, words like "clarifying," "balancing," and "volumizing" are your best friends. These shampoos are designed to remove excess oil and buildup while providing volume and texture to your hair. On the other hand, moisturizing, hydrating, or nourishing shampoos can further exacerbate the problem by adding extra oil to your scalp.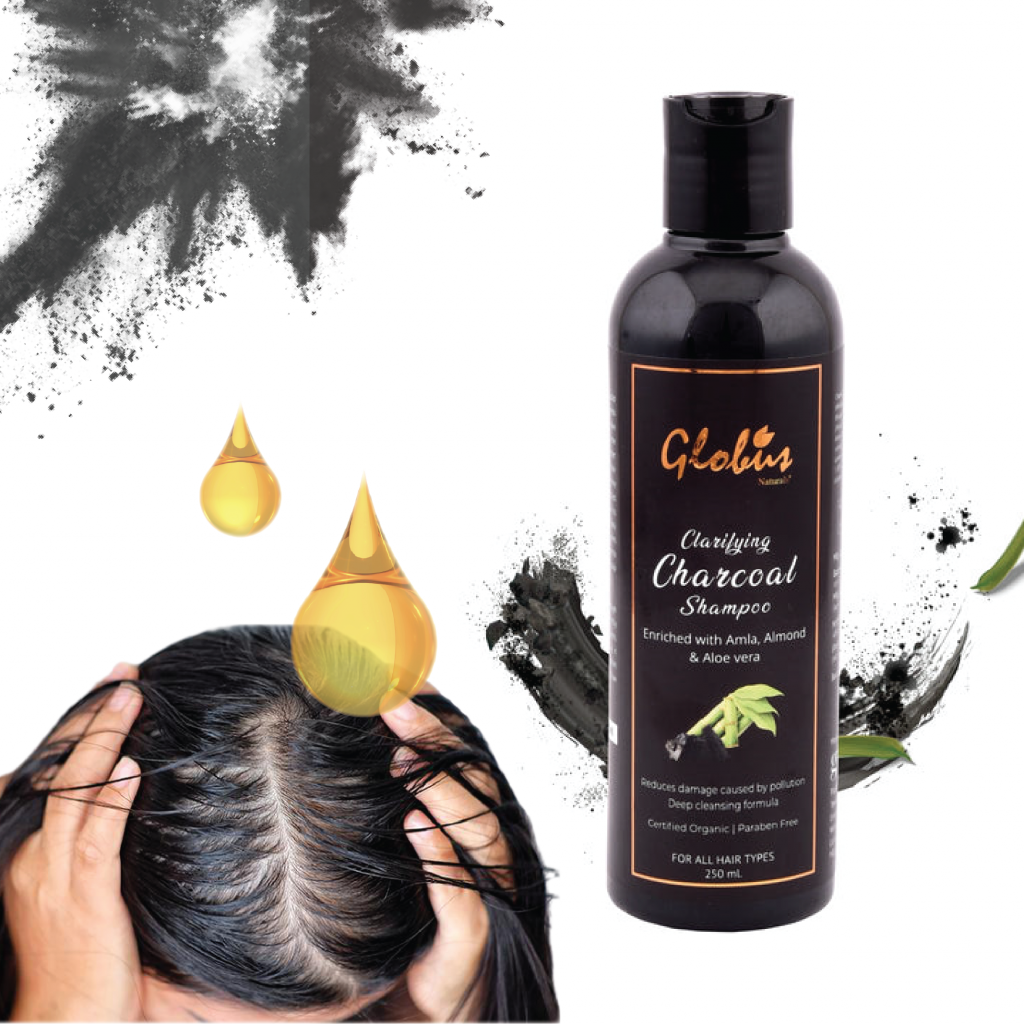 Globus Natural Clarifying Charcoal Shampoo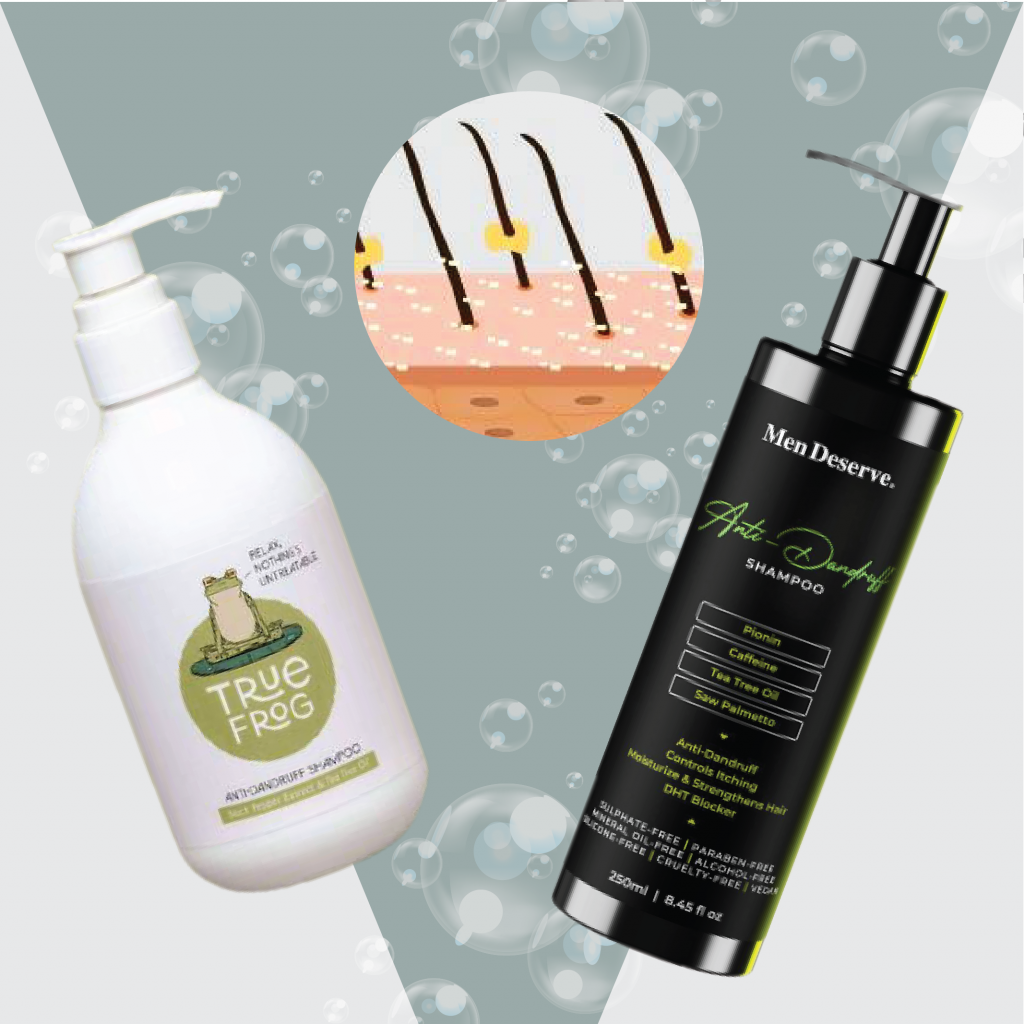 True Frog Anti-Dandruff Shampoo
Unlike popular belief, flaky skin isn't dandruff. How to tell them apart? Dandruff is usually bigger and oily looking with a yellow tinge. Again, clarifying shampoo with ingredients like tea tree oil, salicylic acid, pyrithione zinc, or ketoconazole work to remove dandruff.
Unruly, frizzy, and coarse – Are these some of the adjectives you would use to describe your hair? Prone to damage and split ends, shampoos that nourish, moisturize, and hydrate are for you. Hair-repair shampoos which are gentle and sulfate-free are good too.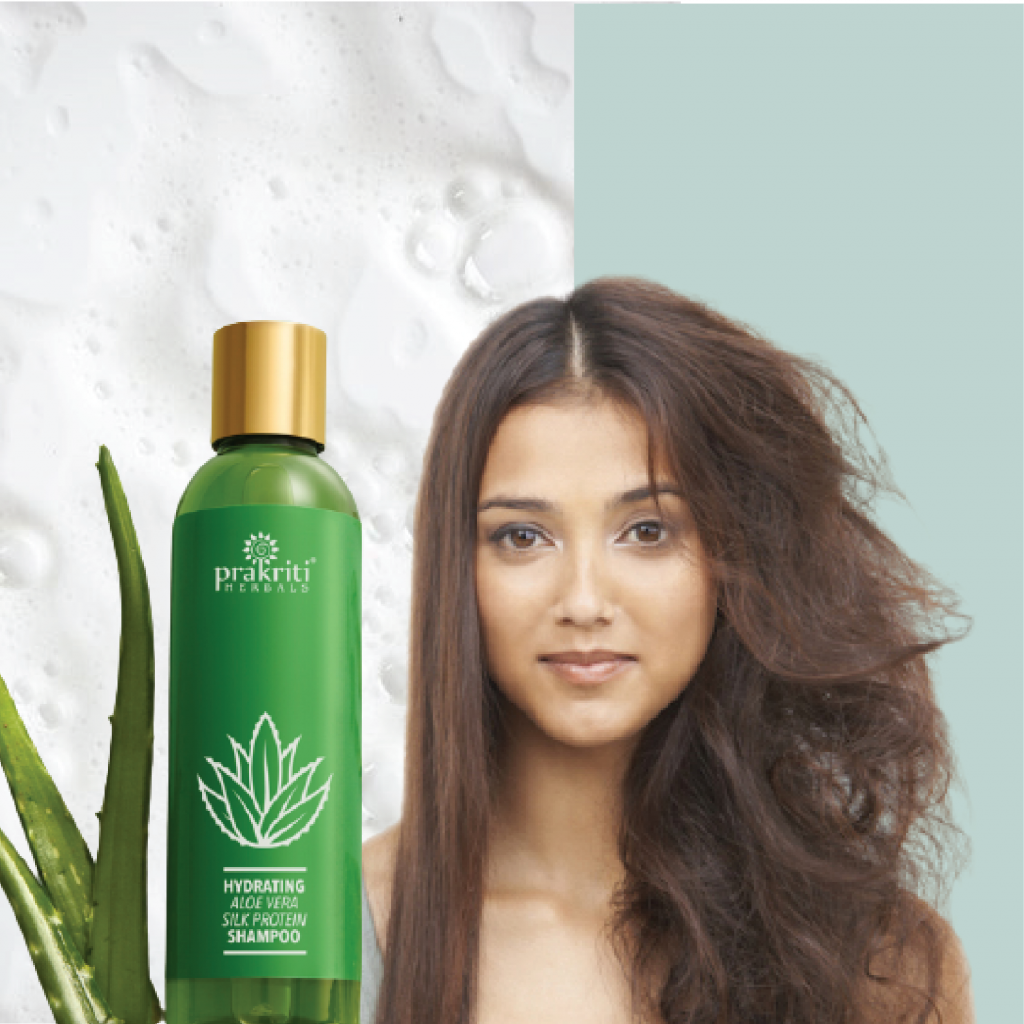 Prakriti Herbals Hydrating Aloevera Silk Protein Shampoo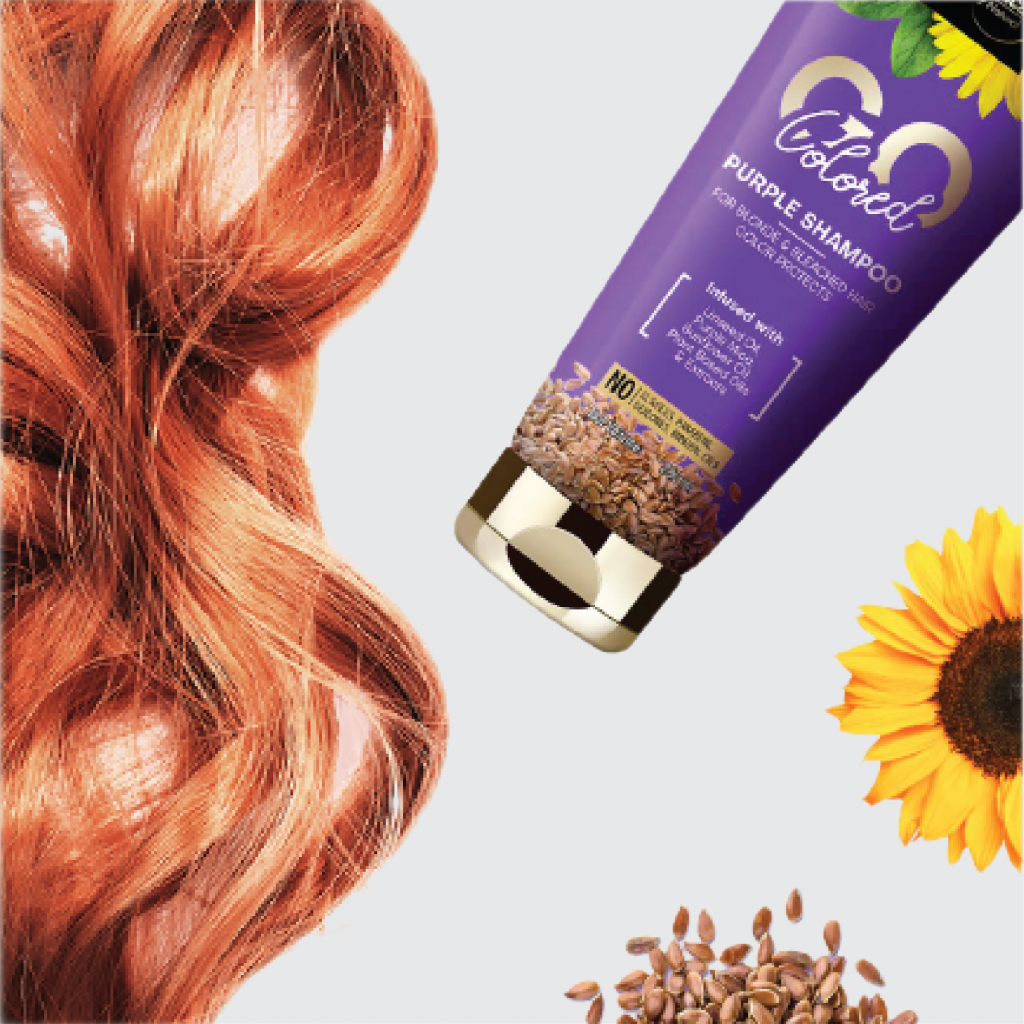 St.Botanica GO Colored Purple Hair Shampoo
 Coloured hair is all fun and games until you have to deal with the aftercare. Chemically-treated hair is prone to dryness, damage, breakage, and dullness. Also, using a regular shampoo washes off the color quickly. Hence, opt for specially formulated shampoos to long last the color while maintaining the sheen and moisture.
While conditioners are your best friend, don't forgo the shampoos. Curly hair and anti-frizz shampoos restore the curl definition, hydration, and moisture without weighing your curls down.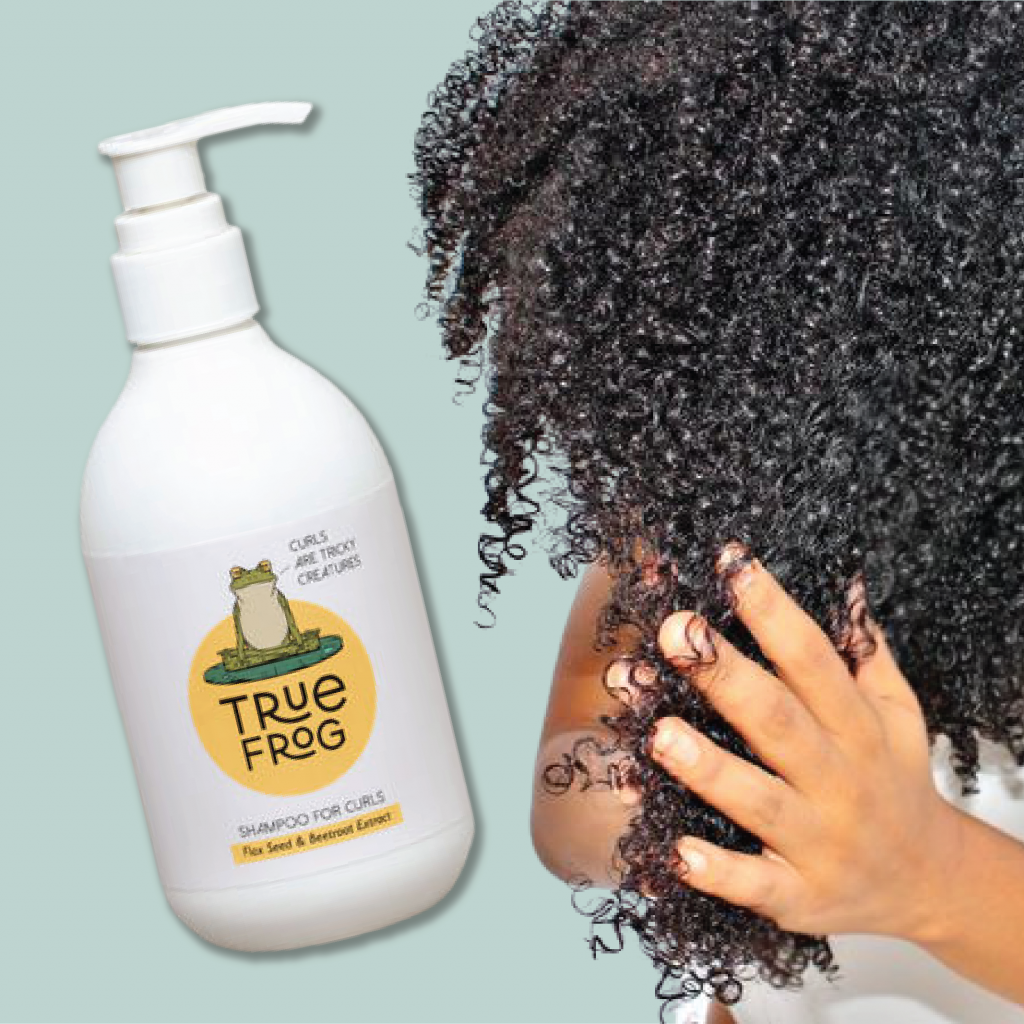 True Frog Shampoo For Curls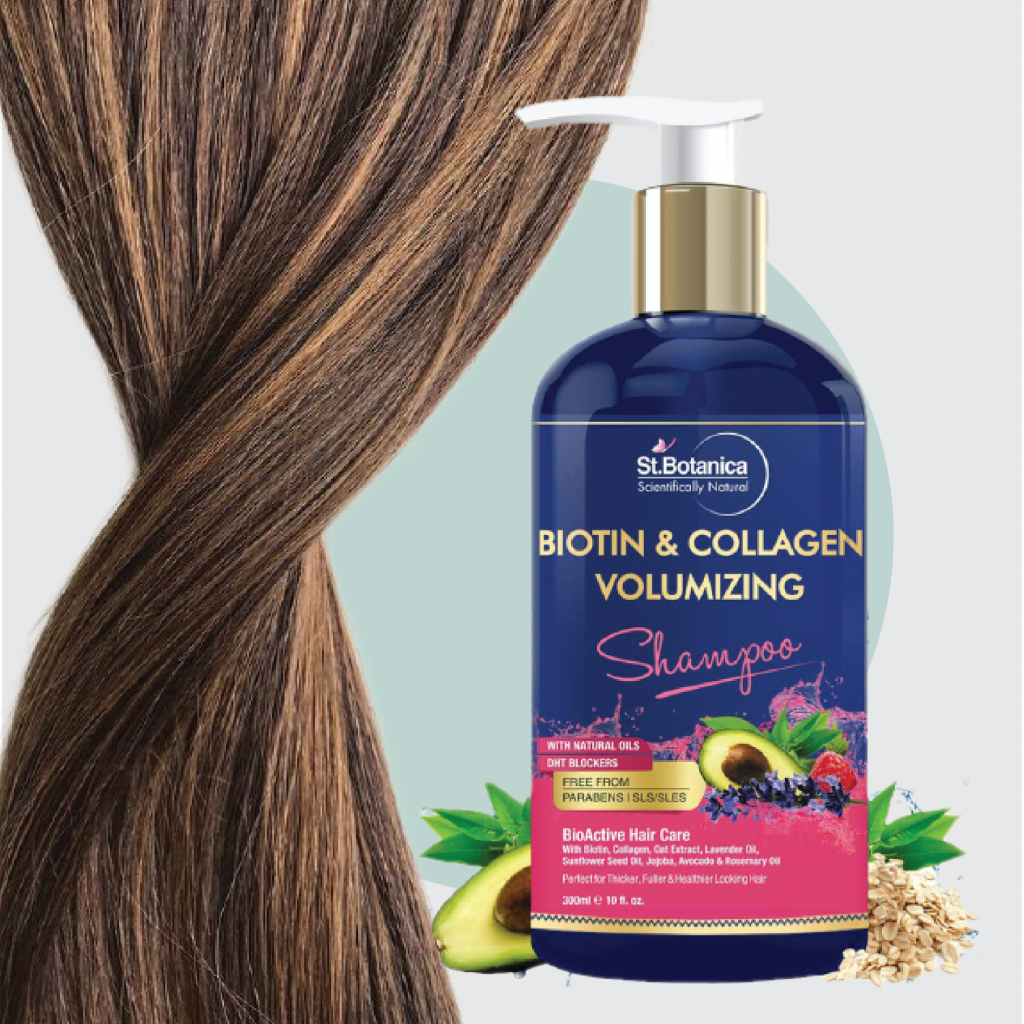 St.Botanica Biotin & Collagen Volumizing Hair Shampoo
For a voluminous effect, you need hair strengthening shampoos. Gentle shampoo won't weigh the hair down and give a natural boost to the hair for volume.
These are the basic pointers to keep in mind while looking for a shampoo for different hair types. If you have a severe condition, always seek medical support and don't rely on store-bought treatment. Also, while using shampoo, it is a common mistake to over wash. Unless you are rolling down in mud every day, keep your hair washing days two to three days apart. 
Explore the Woovly app for shampoos, conditioners, and other hair-related products. From the best of shampoos for different hair types to oils, carefully curated, you get the best brands to solve your hair woes, and you can thank us later!