Nowadays cosmetics are a part of everyday life for everyone. And so, people are mostly in the quest for beauty products that are healthy and non-toxic. In India, there are very limited options for safe & skin-friendly products. Echt Beauti is one such brand that has come up with the mission to supply beauty products that are made from organic ingredients, are 100% cruelty-free, vegan, sulfate-free, paraben-free & lead-free. The formulation of the products is inspired by Ayurveda and uses only plant-based ingredients. It is Made in India and offers safe, sustainable & organic beauty products. 
There's just something in lipsticks that has the ability to change the mood of a person. Just a dash of lipstick is enough to brighten up anyone's face. 
Echt Beauti has recently launched its 100% vegan, cruelty-free & lead-free Velvet Matte Lipstick and is becoming popular among women. These lipsticks are made with ECOCERT organic ingredients and you can flaunt your luscious lips without worrying about harsh chemicals. I purchased this lipstick from Woovly at a 25% discount.
Why is it currently the best lipstick?
Echt Beauti Velvet Matte Lipstick is made from natural ingredients and is thus very light on the lips. Unlike, other lipsticks that feel heavy & smudge easily. It is comfortable to wear all day long. 
Tired of applying lipstick after every meal? Not anymore! Echt Beauti Velvet Matte Lipstick is made in such a way that it stays for a long time & does not fade after having a meal. 
Echt Beauti manufacture products with the aim to provide safe & skin-friendly cosmetics to consumers. Echt Beauti Velvet Matte Lipstick is gluten-free, free from harsh compounds such as sulfate, lead, paraben, etc. and is enriched with the goodness of natural ingredients that are totally safe. Plus, they are 100% Vegan & cruelty-free. 
The ECOCERT organic ingredients used in  Echt Beauti Velvet Matte Lipstick offer SPF 15, that is, protect your lips from sunlight. 
How To Apply Echt Beauti Velvet Matte Lipstick Like A Pro?
I'm going to share some tips with you on how to wear this Velvet Matte Lipstick perfectly. 
Step 1- Prepping is the key!
This is the first and the most important step that you cannot miss. Exfoliate your lips & then moisturize them with a lip balm so that your lips are soft & supple. 
Step 2- Apply a base
Apply a lip primer for an even lip tone & also to hide the discoloration of your lips. It will provide a smooth base to your Echt Beauti Velvet Matte Lipstick and will help your lip color stay longer. 
Step 3- Use a lip liner
Lip liner is very essential before applying lipstick as it will prevent your lip color from getting messy. Always use the same shade of lip liner as your lipstick as it will give you a more defined & polished look. 
Step 4- Apply Echt Beauti Velvet Matte Lipstick
I would like to share a small hack with you that I always do while applying lipstick. Use a brush to apply lipstick as it is an easier way to fill the inner and outer corners with precision. 
You can also add a touch of lip gloss to add definition. These hacks will help you master the art of applying lipstick.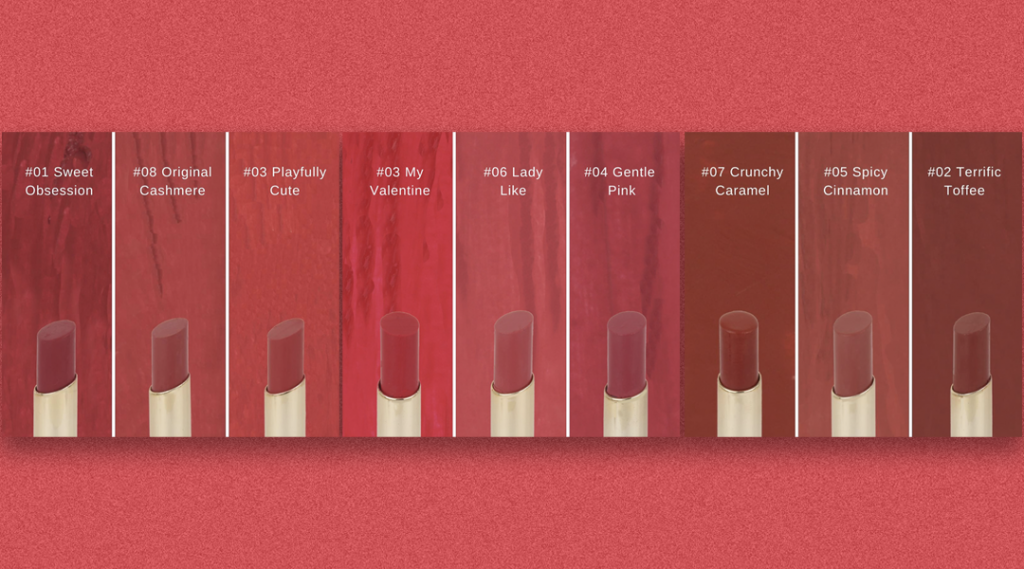 Order your favorite shade today from Woovly.
Shop Smart | Shop Social