Get your weekend vibe on with a little "me time" with a face mask, manicure session, and your favorite tv-show/music in the background… A perfect self-care regime.
While going out for a manicure seems like a better idea, sometimes you don't have the time and energy to do it. But that shouldn't stop you from prepping your nails. At-home manicures can be therapeutic and fun! Also, cheaper-budget babes, we are here for you! (Psst.. keep a lookout for mind-blowing discounts on the Woovly app).
So, for your next at-home manicure session, opt for an exciting colour – like, pink nail polish. The colour adds a fun and eye-catching element. Whether you want bright and glittery for clubbing/weddings or subtle for an everyday casual look, we curated a special list of the best pink nail polish from Disguise cosmetics.
Their nail lacquers are vegan, cruelty-free, and formulated with lotus extracts and 3 AHAs. Also, they are free from 15 toxic chemicals that are mostly found in nail polishes available in the market. Now not only will your nails look pretty but also stay healthy!
On Weekends, we wear pink nail polish!
Subtle, bright, or soft, there is a pink shade to match your mood and personality. Keep a lookout for these shades next time when you are browsing on Woovly. So, what pink are you today?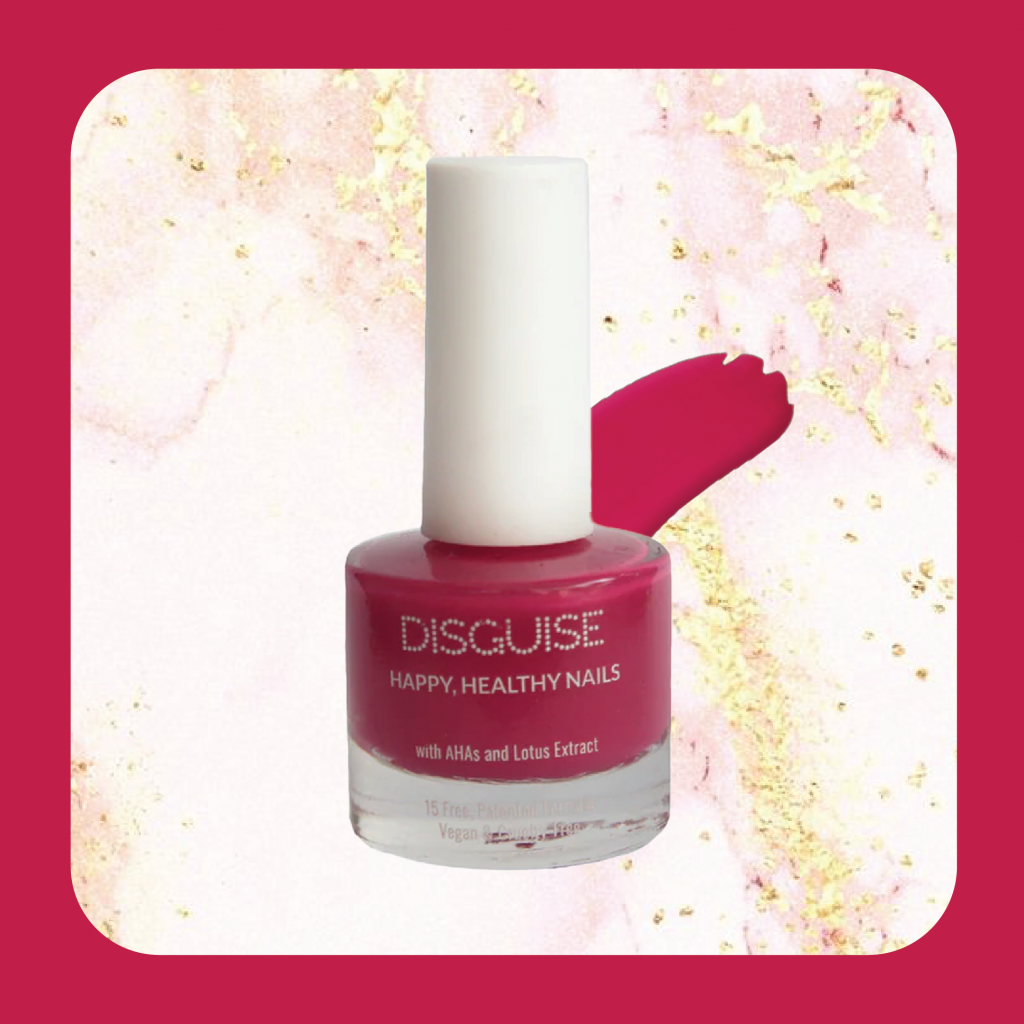 Disguise Cosmetics Happy Healthy Nail Polish
This shade of pink nail lacquer will always get attention from everyone. Hot pink nail polish never goes out of style. It's fierce, glamorous, bold, and only a few dare to experiment with it, but if you are up for a challenge, why not try it yourself?
Sugar and pink, this cotton candy shade is a dainty little one for a subtle look. If you love carefree and petite outfits, you will love this delicate pink nail polish. Use it with darker colours to create trending pink nail polish designs for an upbeat manicure.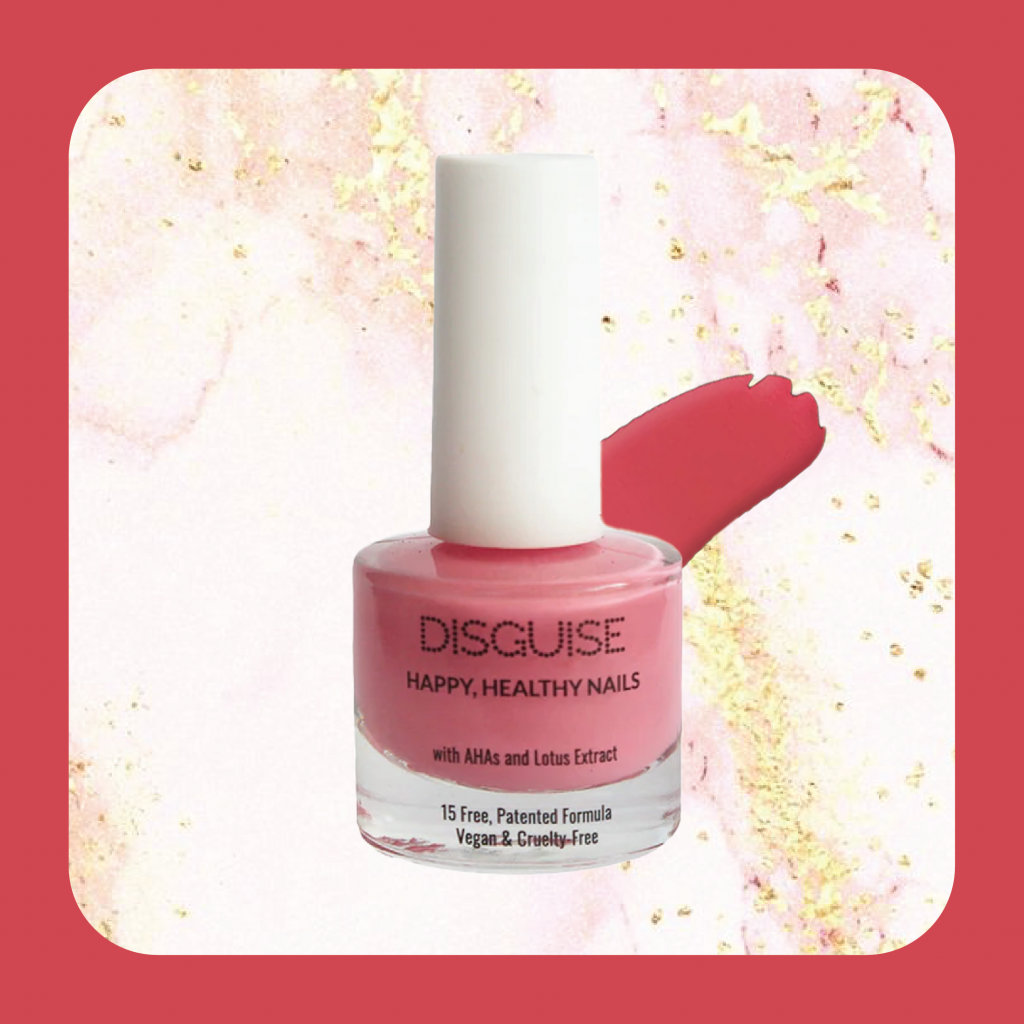 Disguise Cosmetics Happy Healthy Nail Polish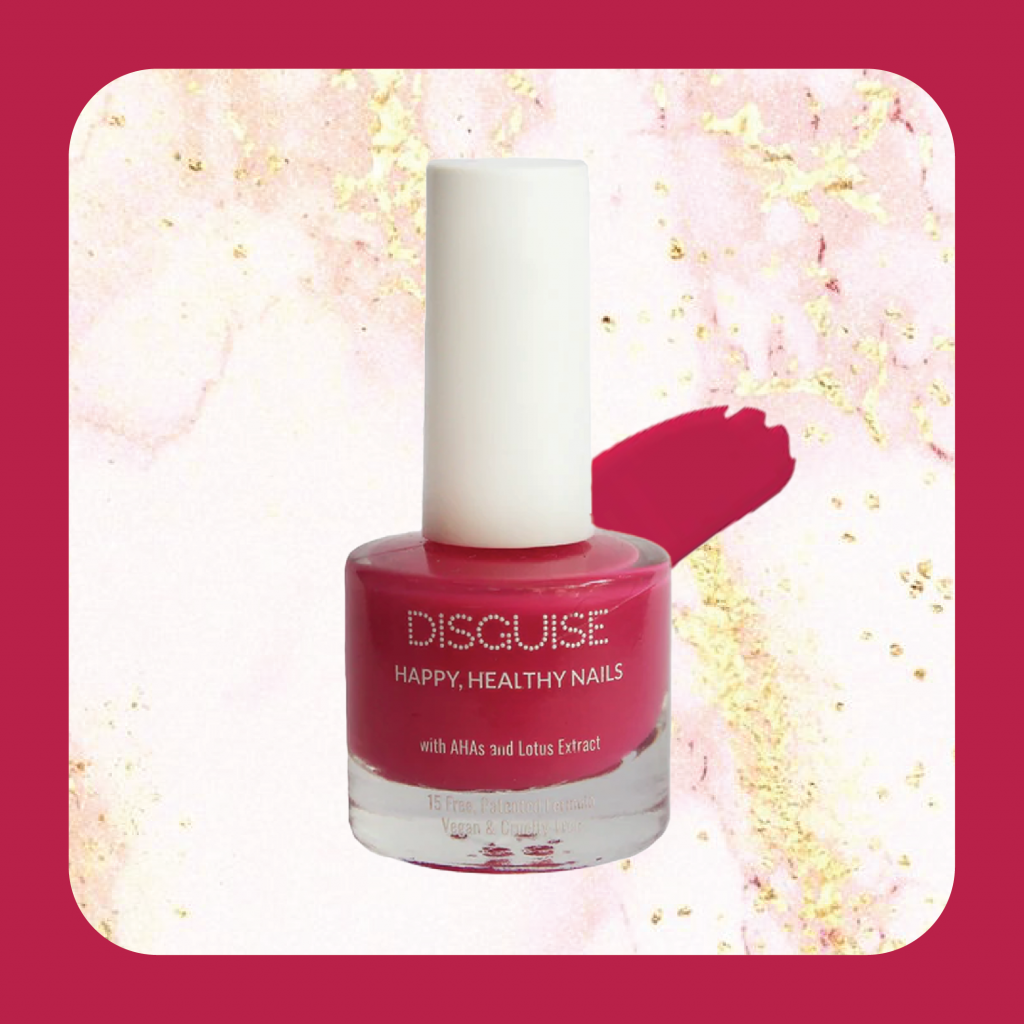 Disguise Cosmetics Happy Healthy Nail Polish
This pink nail polish has Barbie girl written all over it. Pinky Promise is a toned-down version of hot Tulip pink, but that doesn't steal the appeal from the colour. It is bright and lovely by all means. With chip-resistant formula, this application will last you easily 3-5 days.
The dusty pink nail polish shade is a rare sight on nails. You can wear it to any occasion where you don't want to draw too much attention but also don't want bare nails. If paired with minimal gold jewellery, give a Pinterest-y look favored by the Gram-savvy public. Go ahead, click those stunningly aesthetic photos with this shade.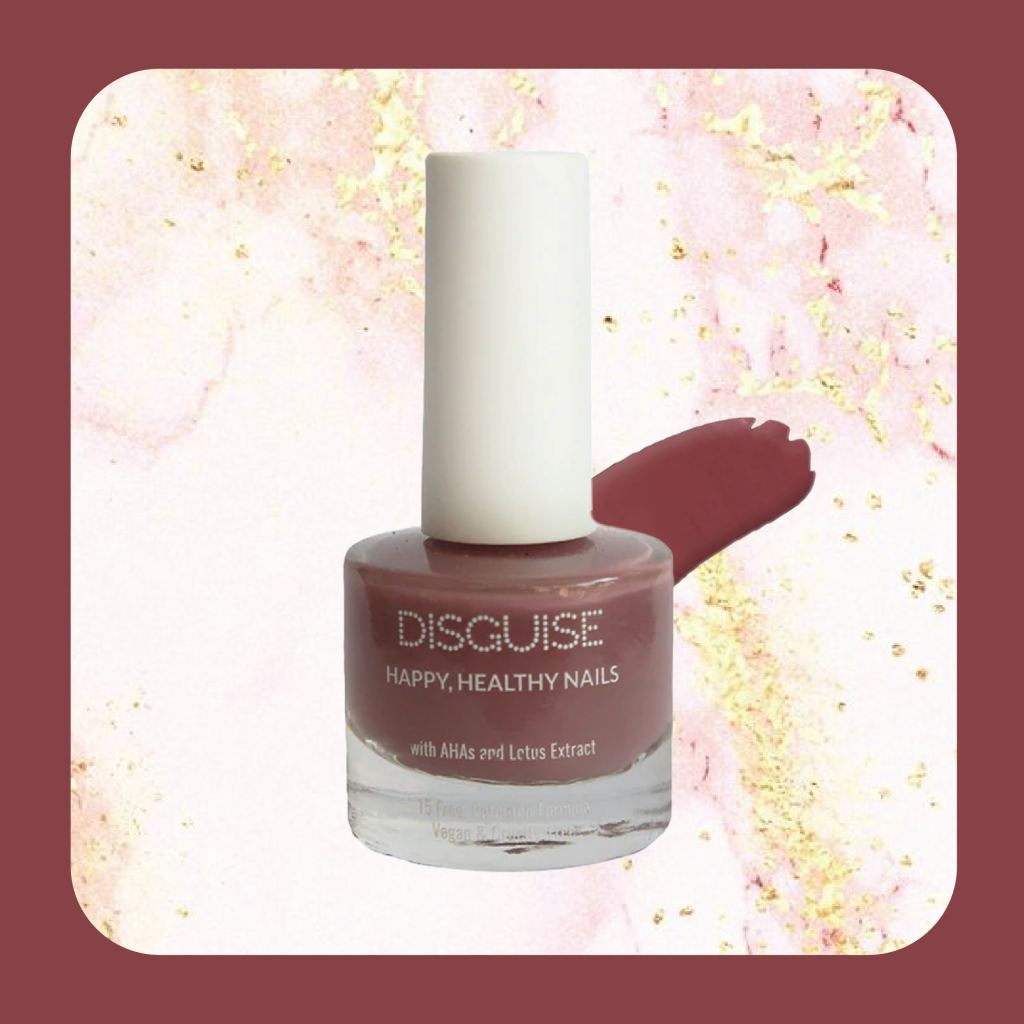 Disguise Cosmetics Happy Healthy Nail Polish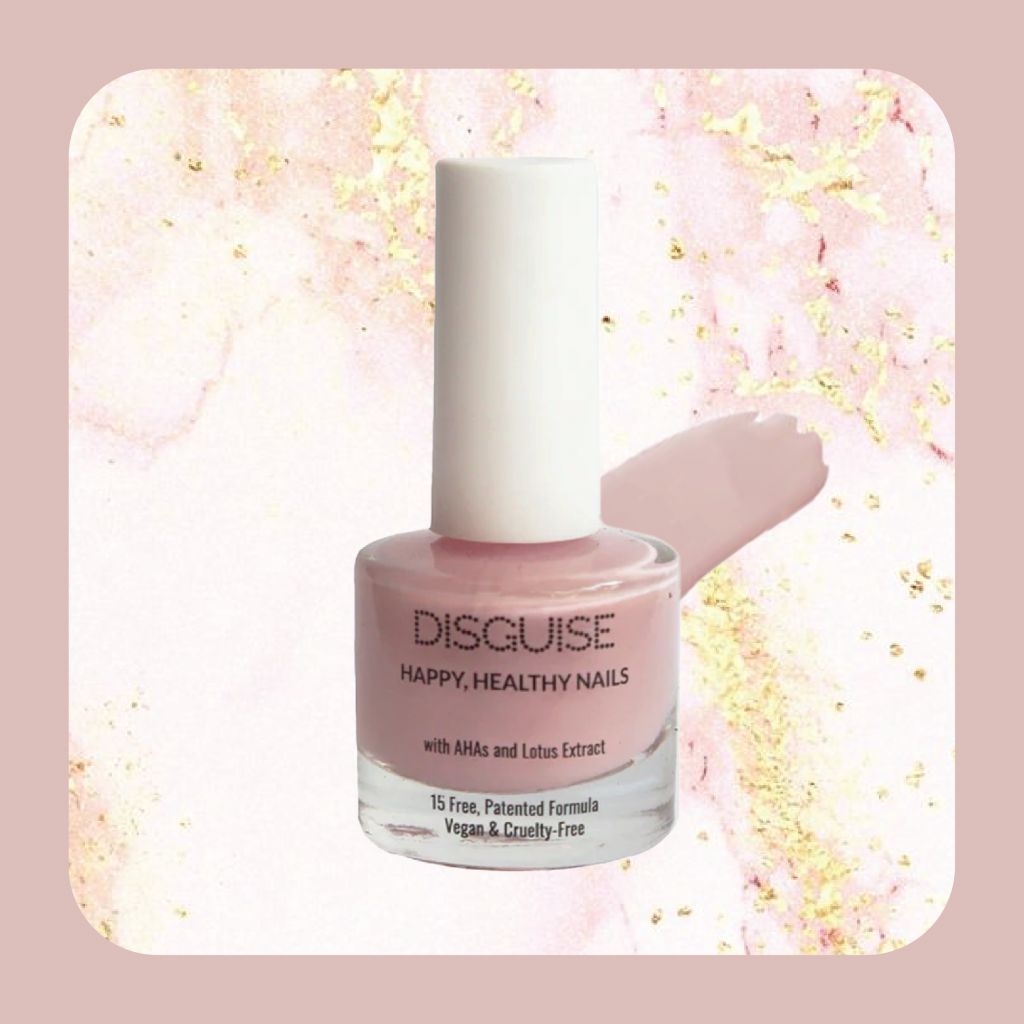 Disguise Cosmetics Happy Healthy Nail Polish
This pastel pink nail polish depicts class. That is what a pearly-toned shade of pink nail polish can do; make you look classy. Regardless of whether your outfit was planned carefully or a last-minute idea, this shade will work with every date outfit.
Trending Pink Nail Polish Designs
Nail art is all the rage tonight. Experiment with shades, techniques, and designs to create interesting looks. And we can assure you that you will have fun doing them for sure! For your next sleepover, gather your friends for a light night at-home manicure. 
Wavy lines, colourful french tips, flowers, and complementary colours are some of our favourite nail trends. Put on your creative hats and try these Pinterest-worthy pink nail polish designs to up the nail game. Don't forget to seal it with a top coat for a long-lasting finish.
Explore your wild side with colourful nail lacquers on Woovly. From the best long-lasting nail polish to nail care products, find the best product available here.